DATE: January 16, 2018
TIME: 10:00 a.m. - 12 noon
COST: Free to Members and Guests
LOCATION: Arizona Industries for the Blind; 515 N 51st Avenue; Phoenix, AZ 85043
(Parking is available on the North side of the building. Enter through Arizona Industries for the Blind. Meeting is upstairs in RSA conference rooms 1 & 2)
Optional: 9:00 a.m. - Tour of the Arizona Industries for the Blind
Please join AZilg members and guests as we attend the monthly West Valley Employer Outreach Meeting! Starting with an 'optional' tour of the Arizona Industries for the Blind, this meeting, starting promptly at 10:00 a.m., will connect YOU to the right resources of businesses, education and community agencies!
There will be an opportunity for employers to, very briefly, talk about their products and services, as well as describe critical/common skill sets for most job opportunities.....in turn, education and community agencies will, very briefly, talk about their resources to partner in sourcing and referring diverse qualified talent to an organization. This is an outreach and networking opportunity that you do not want to miss!!! Please join us on January 16th for this beneficial, partnership event! Register Now (see form below)!
RECOMMENDATION: Please bring approximately 80-100 business cards AND 'Hiring Fliers' listing your company's open opportunities!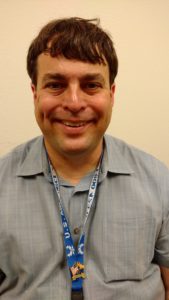 Timothy Stump BS, MA, CPRP CRC, Vocational Rehabilitation Employer Liaison (Bio)